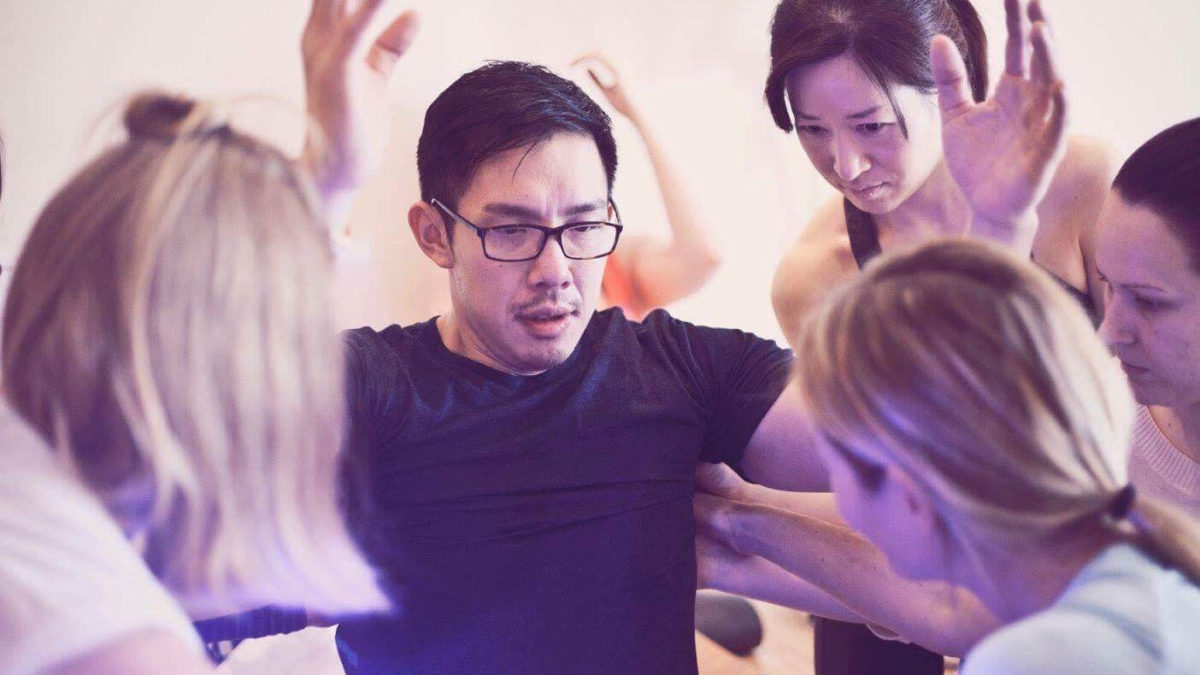 Workshops mit Jambo Truong

Jambo is back in Vienna!
16. & 17. Mai 2020

Samstag, 16. Mai 2020 10:00 – 13:00
Mastery of Backbends I

Morning Meditation, Ceremony, Chanting & Asana

The asana section is divided into let sections to enable practitioners the time to play with lower back and shoulder stability to improve the feelings within backbends.

Expect a gradual progression towards working with backbends as we spend luxurious amounts of time playing with the feeling of lumbar spine stability. From lumbar stability we are able to work with shoulder and hip stability during back bends.

You will learn some hands on assists for some back bends during this session.

Samstag, 16. Mai 2020 15:00 – 18:00
Mastery of Backbends II 

Hands on assists through the medium of bodywork which includes assessment skills, palpation and bodywork. These arenas have been added together to help practitioners gain a deeper understanding of what they are doing and why.

This afternoon session is suitable for anyone with back pain and you are ok with working in small groups. This will enable deeper understanding of how to perform this work on others as well as yourself.

Sonntag, 17. Mai 2020 10:00 – 13:00
The Art of Inversions & Arm Balancing 

This workshop shows practitioners how power moves from the core and into the shoulders to support your growth in enjoying inversions and arm balances.
You will be informed on the anatomy of core force transference and we will spend time playing 'clean up' with these movement patterns so that we are transferring our own core power into the shoulders.
This workshop is for all levels as the inversions and arm balances have many progressions which are useful for yourself as well as your students.
Expect to have a lot of fun!

Workshop € 55 / All € 150
For bYOGA Mitglieder pro Workshop € 50 / All Workshops € 135

Registration here or in person at the bYOGA Studio.

Jambo Truong (London/UK) is a multi-disciplinary practitioner who specialises in functional anatomy and psycho-spiritual practices that are related to yoga and bodywork.

One of the few selected Forrest Yoga Guardians and co-founder of Yoga Bodyworkers, Jambo spends his time studying, researching and teaching in order to demystify a practice that we love to practice.

Jambo holds a degree in Complementary Medicine with special interests in Muscle Testing and Classical East Asian Medicine. He is a speaker and participates in research around Well-Being & Complexity studies and is associated with University of Northumbria & Cape Town.

Jambo also shares his passion for psycho-somatic practices he has gleaned from apprenticing with various leaders from a variety of native traditions as well as aspects of psychotherapy.